Hello again am back again with a movie fashion review. 2018 has been a great year regarding style. Movie fashion is grand to watch. There are so many new movies this year. The recent film that has given me so much to admire is a comedy film. Crazy Rich Asians, was released on 15th Aug 2018. It was one of the best comedy films I have had time to watch this year. Never mind the crazy schedule and being too broke to spend any money on a movie. The movie gives me numerous style moments that will last. Here is a look at some of the best Fashionable moments from the film.

My most favorite character in the film had to be Astrid Leong- Teo. She was a great character who was a fashion icon who killed every look. She was always flawless. Gemma Chang plays the role. She sure had the body and the looks of a fashion Icon. I bet she had a blast playing that role. Who wouldn't want to be adorned with Dior's and Ellie Saab's finest?

The movie revolves around a wealthy Singaporean family and their culture. The fantastic designs were well suited for the wealthy Asians who have zero money problems. The storyline exposes to a wealthy Nick Young. He is the set heir for Young's family business empire and is insanely rich. He, however, does not adore money or anything that comes with it and is a straightforward young man. He brings home a simple girl from New York. She has been raised by a single mother and does not have that much to spare as a college professor.

Awkwafina did not disappoint with the high fashion tips for Rachel Chu. The outfits she chose were all fantastic on her as well as on Rachel. The best costume was the black dress she wore to the Tan Hua event where Rachel was meeting Nick. The fashion advice was useful for the dull, clueless professor who has no clue what to wear. The best part of it all is when Peik Lein gave Rachel a makeover to help her stand up to Nick Young's mother who thought she would never be enough.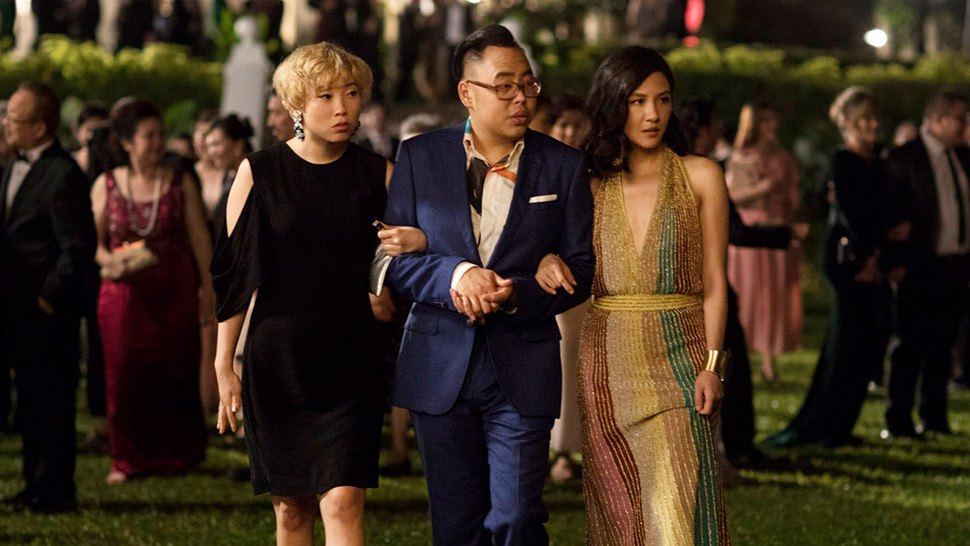 The wedding was extravagant with Rachel wearing a breathtaking gown. It was a very red carpet ready with Nick clad in a tux. The wedding venue bedazzled with the place made to look like a natural garden. How much would it cost to hold such a wedding?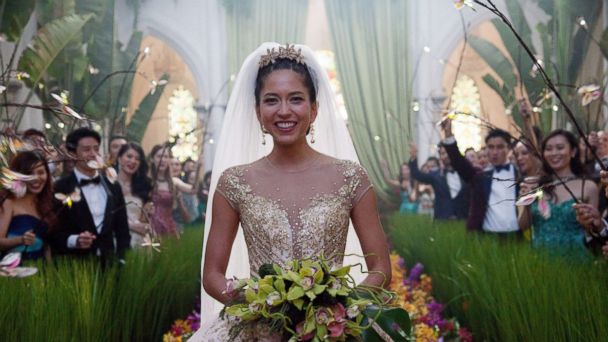 The jewelry from the movie goes beyond anything that I have ever seen. Most pieces were said to have been borrowed which made them appear even more breathtaking — the watch which Astrid gifts her husband was also adopted from a friend of Kwan, the author. The costume designer went out of their way to achieve the film success. It has been a fan favorite with a rating of 92% on Rotten Tomatoes. The labels used in the film also included Dolce & Gabbana, Valentino, Ralph Lauren, Dior, and Ellie Saab. You can never go wrong with such huge labels on set.

The Old money was well represented with the Grandma killing each look. Eleanor played by Michelle Yeoh was another fashion-forward character. The wedding extras brought their clothes to create a sense of originality to the movie. It was a great idea as it portrayed the rich Asian culture. Singapore is beautiful there is no doubt about that. The film does not disappoint even with breathtaking beach scenes from Thailand.